AJR UV-LED 6000P+ Hand Held Rechargeable UV LED Lamp
Separate 4 UV LED LAMP + 1 White Lamp
l Original imported UV LED light source
l The content of UV-B is 0.
l 3-4 hours of battery life.
l Quick replacement battery
l Including the weight of the battery less than 560 g.
l External without wiring
l Quartz and optical glass module, non PMMA material, excellent weather resistance.
l Continuous working outside surface temperature<8K(5℃)
l Include filter glasses, white light less than 20LUX.
l Input AC100-230V.
l Meets ASTM-E 3022 standard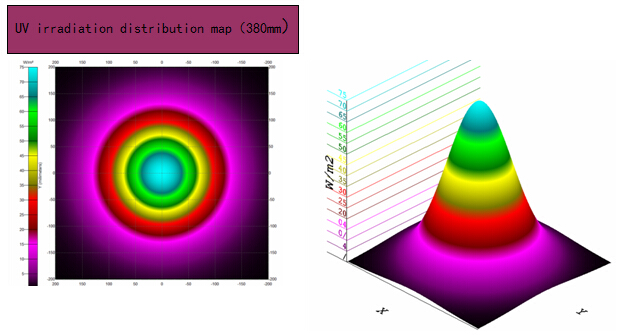 Outline dimension drawing
Unit: mm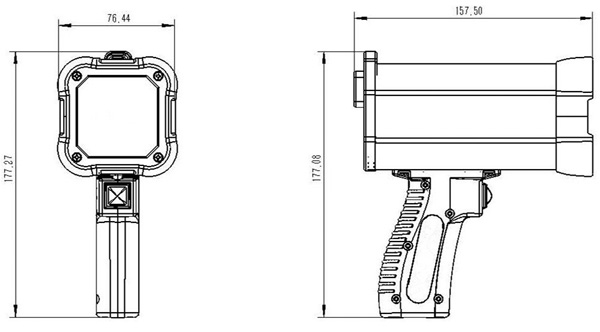 Specification
Parameters

Project

Parameter

Form

Handheld type

UV(Light)-FLUX

Room temperature25℃380mmdistance

UV-LED6000P+:>6000uW/cm²

White Light

1500LUX

Effective coverage area

380mm calibration

Diameter of about 270mm

Wavelength

Room temperature 25℃, 365nm±3nm(UVA)

FLUX Error

0-40℃ ±10%

Light distribution characteristic

Center light distribution

Power source

AC100-240V, 50/60Hz

Power

UV LED-12VA

Overall dimensions

157.5mm(W)*76mm(D)*177mm(H)

Weight

560g with battery

The charging time

2-3H

Battery capacity

2600mA / H 12.6V

Battery life (total time)

UV LED 2-3H or Light 7H
The above parameters is typical value. Parameters are subject to change without prior notice